Giving Tuesday Goal: $2,000

This giving season, give the gift of a safe space to play. On this year's #GivingTuesday, we are asking our supporters to raise $2,000 for a much needed upgrade to our shelter's playroom.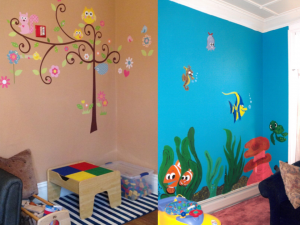 Due to COVID-19, we need multiple sets of quality toys for various age ranges that can easily be sanitized and rotated. Every child deserves a safe space to play.
Will you donate today?
Every donation of $25 or more purchases plastic stacking blocks for infants and toddlers.
Every donation of $50 or more purchases a set of Magna Tiles open-ended toys for young children to learn and enjoy putting together.
Every donation of $100 or more purchases a STEM toy to help encourage and develop adolescent skills in the core disciplines of science, technology, engineering, and mathematics.
Share why you give! On Tuesday, December 1st post an #unselfie on social media. Let others know why you support our work. Share our campaign page with your friends & family or start your own personal 24-hour fundraiser on Facebook and collect donations that way!